Create Your Mix
Using simple intuitive methods you will learn the basics of using a Digital Audio Worskation (DAW) such as FL Studio, GarageBand or Logic Pro to create mixes, samples and tracks for any style of music, i.e. pop, r&b, hip-hop, funk, and much more.

Synth Lab
Learn the basics of using a polyphonic synthesizer, authentic or virtual.  Keep the beat in time with a MIDI touchpad connected to a virtual drum kit. Sampling, converting audio files, EQ, and mastering techniques are taught in an easy-to-understand method.
@ Home or Online
We offer at-home piano lessons if you live in the Greater Montreal Area. We meet all government requirements for COVID-19 vaccination and have a clean bill of health!

For everyone else we offer lessons online via Google Meet, Zoom and Facebook Messenger/Rooms.
SONGWRITING
Learn to use music notation software on your home computer to create, manage and share your compositions on social media or keep for your private collection.
INDUSTRY STANDARDS
Learn to use industry-standard DAWs such as Logic Pro, FL Studio to create a variety of loops, mixes, sound effects and audio engineering & mastering techniques.
VIRTUAL & ANALOG
Learn to use virtual synthesizers, drum and sampling machines, MIDI music notation, and much more.
SHARE YOUR MIX
Create a brand for yourself on social media sites take your creativity to the stars!
Vrtual and analog instruments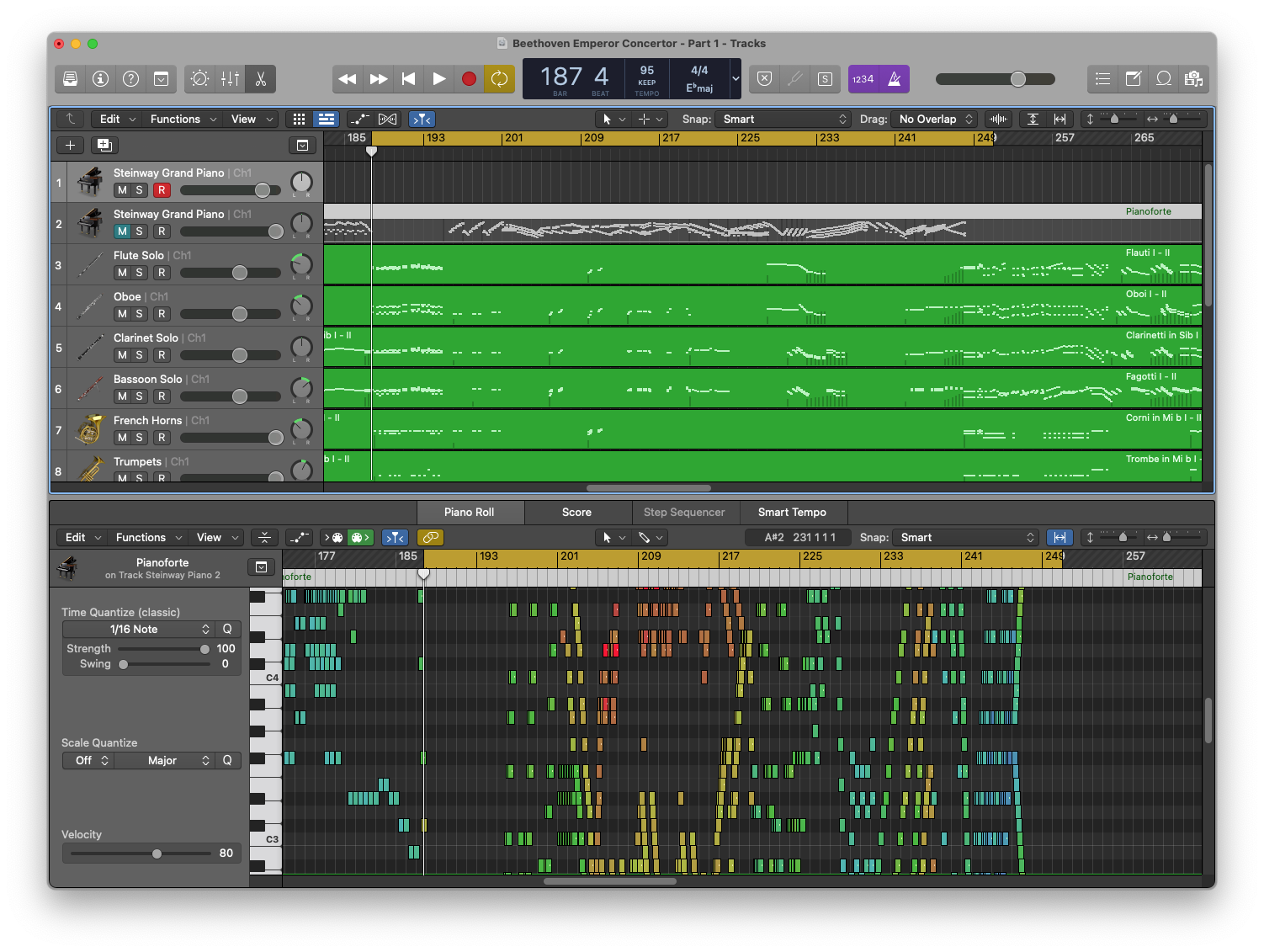 No contract
Online available
Daily/weekly
Easy lesson plans
Online available
Daily/weekly
Easy lesson plans
Online available
Daily/weekly
Online Experience with Google Meet
We offer online lessons due to COVID-19
Try our online experience with Google Meet!