Yeah, so it turns out that my Adobe Photoshop membership expired today.
I actually let it expire, rather than renew it for another month. I confess, in the past, I had used versions of Photoshop that did not come from the usual channels. After a bit of repentance, I decided to purchase the software when it came to my attention that only monthly subscriptions are available.
Now that might sound like a good idea, but for the work that I do, I don't need to keep paying $30 every month for a product that's only worth about maybe $60 total. Perhaps a decade or more ago, Photoshop was the "go-to" application for desktop publishing and graphic editing, but now there are so many alternatives that you can get at a fraction of the price you'd pay for Adobe's product.
Today, I decided to go with a FREE alternative that's been around for a while.

The GNU Image Manipulation Program (or GIMP for short) is a cross-platform image editor available for GNU/Linux, OS X, Windows, and more operating systems. It is free software, you can change its source code and distribute your changes.
Whether you are a graphic designer, photographer, illustrator, or scientist, GIMP provides you with sophisticated tools to get your job done. You can further enhance your productivity with GIMP thanks to many customization options and 3rd party plugins.
Installation is quite simple and straightforward on a Mac.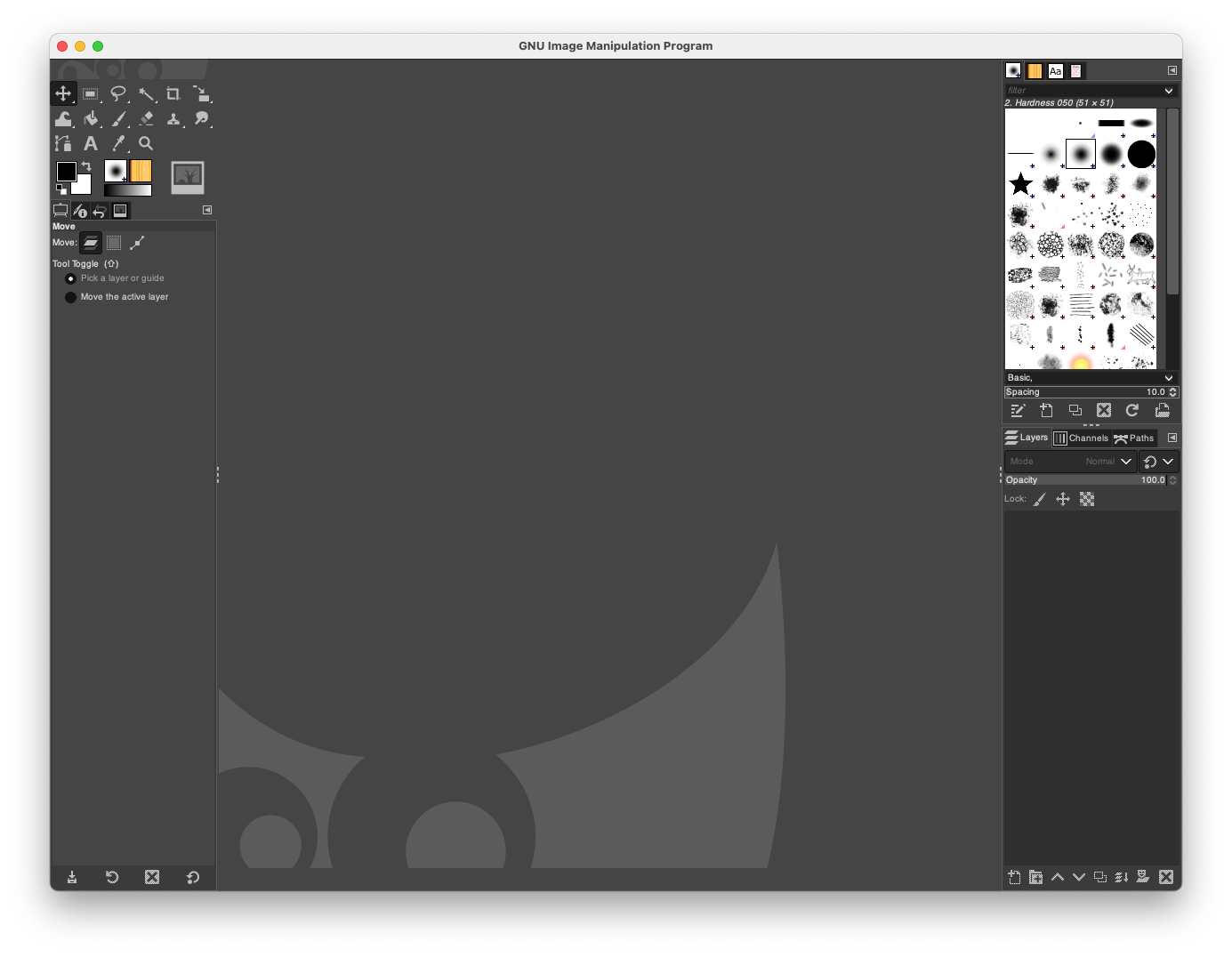 The interface is similar to what Photoshop has. For the work I do, I mainly need to be able to use Layers, be able to trace and contour and have access to lots of fonts.
Fortunately, there's a simple method to import all the fonts available from Google and have them at my ready for the next art project!
I was able to find a short shell script that does all the work for me.
It only needed a few lines of script to get to the hard drive directory where the font files would be mirrored in real-time with Google's server. It took about 5 minutes for the job to complete.
And then came the test to see if my Photoshop PSD project file will open sans faute in GIMP... I think I just saved myself $30 per month.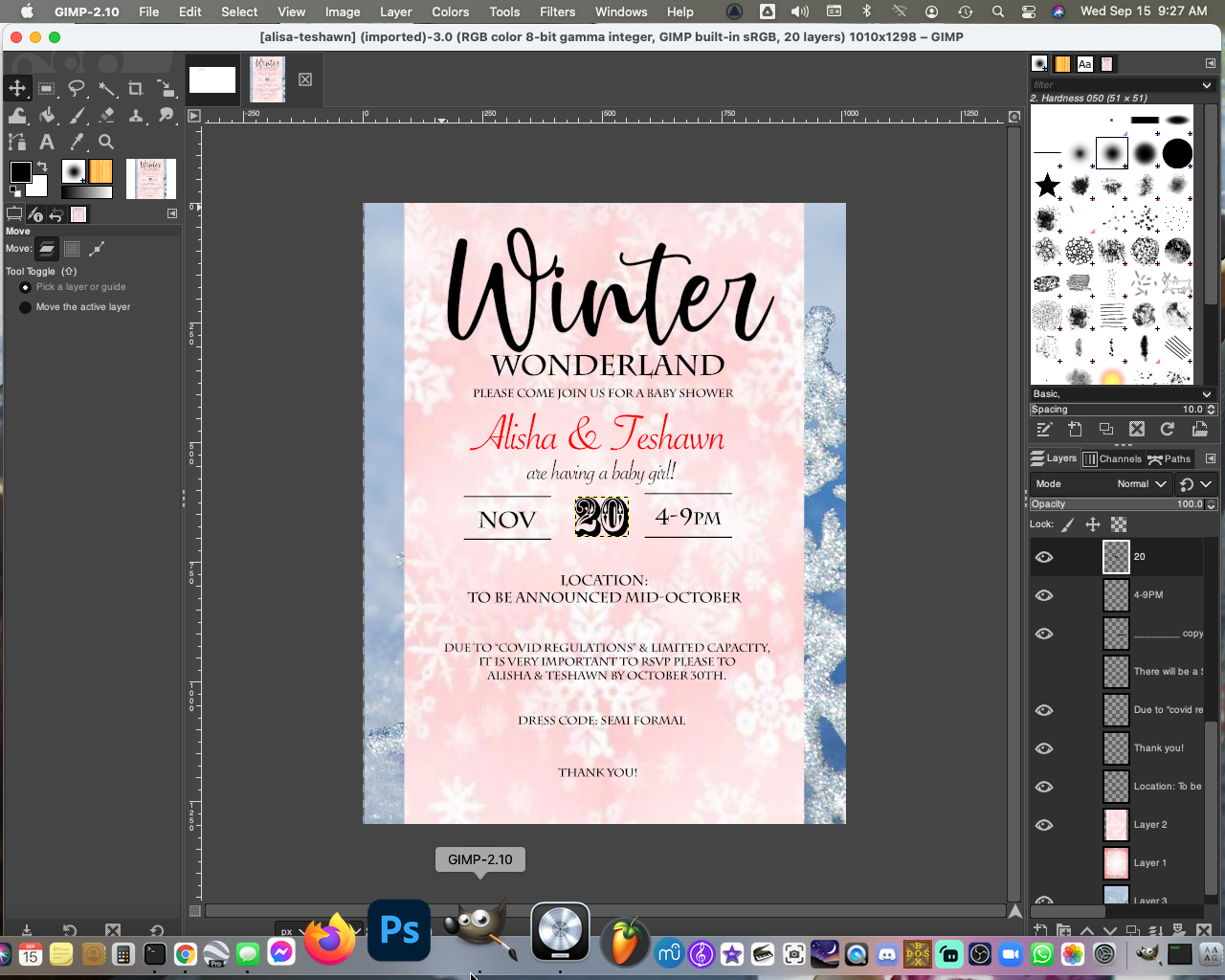 I'm quite happy with the final result, and it looks like I can finally delete that Ps icon in my Dock. Cheers everyone, have a nice day!
SOURCE